---

Solar Control / Energy Saving Window Film
This film allows solar heat into the home in winter and deflects most of the heat in summer.
Features
Deflects the sun's heat in the summer
Reduces heat loss during the winter
Reduce glare from the sun
Block harmful ultraviolet rays
Reduce interior fading
Balance interior temperatures
Increase privacy
Conserve energy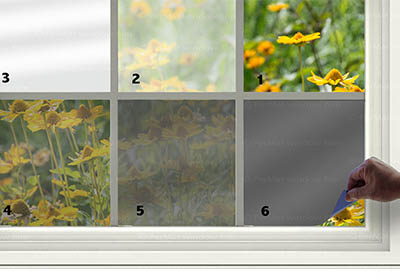 Various Degrees of Visibility
---

Security Window Film
Features
Protects against forced entry, storms, and blasts
Prevent injury and damage from shattering glass
Protects against graffiti if applied to the exterior – even if spray painted, the film can be removed safely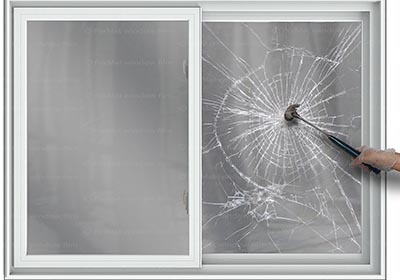 ---

Privacy / Decorated Window Film
We offer a variety of privacy window films. Frosted film is translucent and allows light to pass through while providing 24-hour privacy. Privacy films allow you to look out during the day, while showing only a reflective look from the outside. Passers-by cannot see in through the film, while occupants see out without obstruction. You can watch without being watched!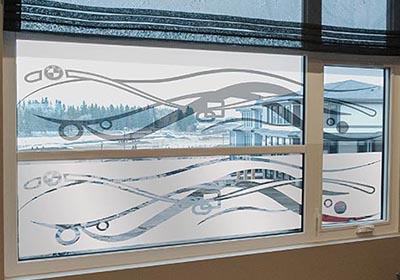 You can choose any of these window film styles or create your own:  
---

Decorative Window Film
You can improve your view, add decorative touches and even provide safety enhancement for glass doors. Totally reconstruct the look of your glass space; allow your personal style to shine, bring the outdoors indoors.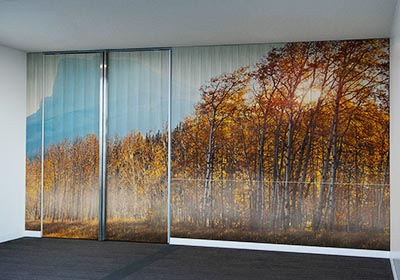 ---

Mood Enhancing Wall Covering
Our beautiful, artistic wall coverings will bring you back to the soothing moods of nature. Immerse yourself in a completely different atmosphere which can reduce work stress or encourage relaxation.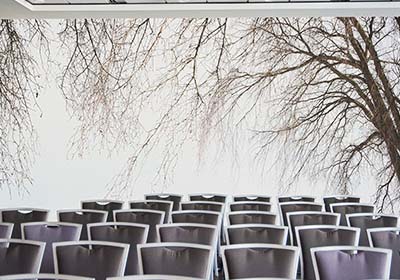 ---

---
Design Ideas for Your Walls
---